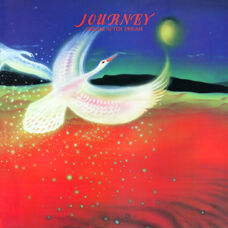 Dream, After Dream is a soundtrack released in 1980. The soundtrack was for the Japanese film Yume, Yume No Ato. The majority of the album is instrumental, except on the tracks, Destiny, Sandcastles, and Little Girl. The album was only ever released in Japan. The album was eventually released on CD.
This was also the last studio album to feature founding member Gregg Rolie. The album took two weeks to record.
Track Listing
Edit
Side one
Side two
Destiny
Snow Theme
Sandcastles
A Few Coins
Moon Theme
When The Love Has Gone
Festival Dance
The Rape
Little Girl
Ad blocker interference detected!
Wikia is a free-to-use site that makes money from advertising. We have a modified experience for viewers using ad blockers

Wikia is not accessible if you've made further modifications. Remove the custom ad blocker rule(s) and the page will load as expected.