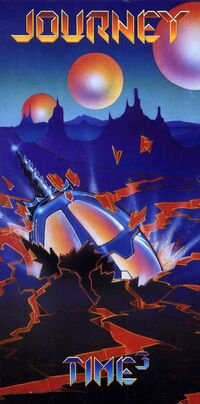 Time³ is a three-disc compilation album released in 1992. It was released on CD and cassette.
The album features previously unreleased songs such as; "Cookie Duster", "For You", "Velvet Curtain", "Good Times", "All That Really Matters", "With A Tear", and "Into Your Arms". The album also features previously unreleased live recordings of "Girl Can't Help It", and "I'll Be Alright Without You".
Track Listing
Edit
Time¹
Time²
Time³
See Also
Edit
Ad blocker interference detected!
Wikia is a free-to-use site that makes money from advertising. We have a modified experience for viewers using ad blockers

Wikia is not accessible if you've made further modifications. Remove the custom ad blocker rule(s) and the page will load as expected.